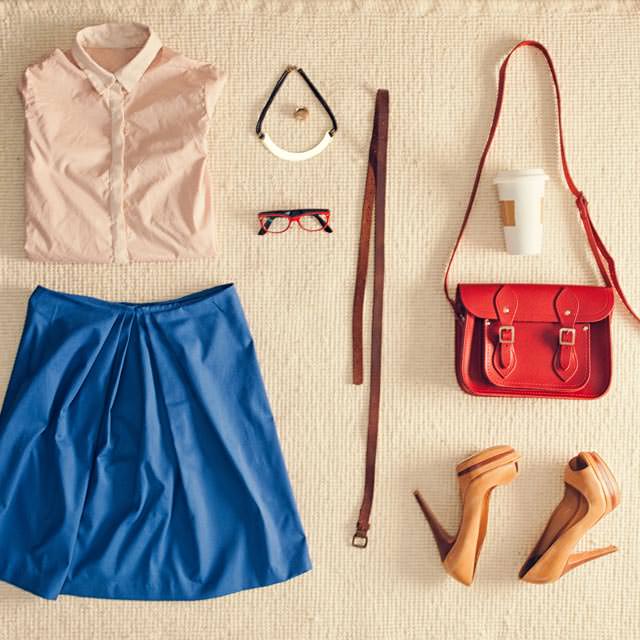 Take this quick quiz to find out what style of engagement ring is right for you.
He's proposed — or you're certain he will soon. Will he
pick out the engagement ring, or will you help? There's no right answer:
about half of newly engaged women are surprised by an engagement ring,
while the other half shop with their fiancés.
Either way, there are ways to
steer the process subtly
and find the engagement ring that's right for you.
And whether you've always known what kind of engagement ring you want
or haven't given it a thought, take a minute to go through this quick
quiz to make sure the ring you'll have for a lifetime actually fits your
life and style!
Your favorite sweater is:


Slim black turtleneck
Vintage angora cardigan
My boyfriend's
Fisherman knit
Cashmere V-neck

Your "dream house" would be:


Sleek minimalist modern with midcentury furniture
Victorian you can both renovate and fill with flea-market finds
Country cottage with shabby-chic comfort
Beach shack or mountain cabin with room to store gear
Penthouse with contemporary flair

The colors in your closet are:


Black, tan, cream and grey
Jewel tones — deep greens, reds and purples
Pink, light blue, white
Primary colors
Red, white, black and animal prints

Your favorite pair of sunglasses is:


Classic aviators
Vintage cat-eyes
Big and round red frames
Wraparound Oakleys
Black, oversize and glamorous

You're accessorizing your little black dress, so you pick:


Diamond stud earrings
Vintage pin
The necklace I got last Valentine's Day
Real shoes, for a change
My little black dress is red
Answer Key
Mostly A's
You favor simple lines, minimal fuss and love classic looks. You'll
be thrilled with a diamond solitaire engagement ring, princess-cut or
round. A prong setting is timeless, and the equally clean halo looks
modern. Be choosy in your cut and color — size may be less important
than a more dazzling, beautiful diamond. For more examples, continue
reading
here
.
Mostly B's
You look to the past for design cues, authenticity and a unique
style. Vintage-inspired rings and historic cuts like a cushion or
Tolkowsky may fit the bill. Think about accenting with color diamonds or
gemstones, to stand out from the crowd. For more vintage looks,
continue reading
here
.
Mostly C's
You're romantic and maybe a little bohemian. You may already have
your heart set on the iconic solitaire or more unusual engagement ring
cuts like pear, heart or emerald. Add interest with side stones and
diamond pavé. You may also love an heirloom ring from his family or
yours — you can get it set with a diamond just for you, and you'll link
your pasts to your future together. More looks like this can be found
here
.
Mostly D's
You love to be outside and active, and may not want to worry about
your engagement ring too much. Look for something in platinum or 14K or
10K gold — for durability — and without much height or edges. You'll be
very happy with a channel-set diamond band; you'll also see them
described as "diamond anniversary bands," but they're popular as
engagement and wedding rings, too. For even more looks, continue reading
here
.
Mostly E's
You love fashion and looking your absolute best. Look to Hollywood
for inspiration. Neil Lane is one designer who has put jewels on many
stars. Styles to check out are those with cushion-cut diamonds. An
emerald-cut can maximize size (carats). You might consider a color
diamond, and you can get color in gemstones, too. Also consider styles
with a halo of smaller diamonds around the larger one and diamonds on
the band for maximum visual impact. For even more glamorous styles,
continue reading
here
.
Just like marriage itself, your engagement ring is in this for the long haul, so it's good to know what your style is.
Check out all the great engagement ring looks at
Kay Jewelers
or
Jared the Galleria of Jewelry
.
| Jewlery Wise