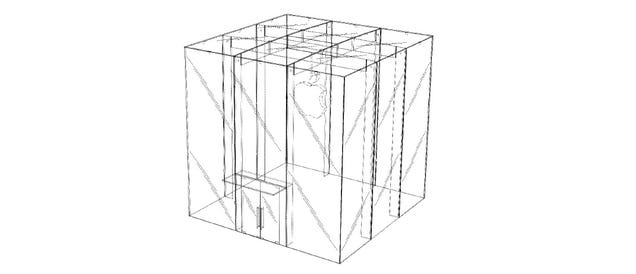 Apple's been on a tear to protect the look of its retail experiences,
trademarking the design of its stores
and patenting its
proprietary see-through staircases
.
Now its glass cube flagship store in Manhattan is officially a patented
design in the U.S., with "Steve P. Jobs" listed as one of the
inventors.
The
patent
for the transparent Fifth Avenue store was filed all the way back in
2012 but was finally granted this week. Although links in the patent
reference Apple's revolutionary glass technology, which allows them to
manufacture some of the largest and strongest slabs of glass on the
planet, the language itself presents the claim as "the ornamental design
for a building as shown and described." So what Apple is patenting here
is actually the distinctive design of the building itself. This is not
the same thing as a trademark, by the way, which Apple applied for in
regards to the same building in 2010 and has not yet received.
Apple actually submitted two store designs for patent consideration in 2012, one of which was patented right away: the
crystal-clear cylinder of their Shanghai store
.
Why that one was granted immediately but the cube had to wait all this
time is a bit puzzling. Perhaps a glass cube is not as distinctive,
architecturally? Or flat glass walls are not as technologically
impressive as ones that curve? Remember though, that the Manhattan cube
underwent a redesign
in 2011 to make its glass even more seamless. Perhaps that's what
sealed the deal. Either way, this should limit the ability of others to
build giant glass cubes of their own, a crushing blow to outdoor malls
nationwide.
Patently Apple
9to5Mac