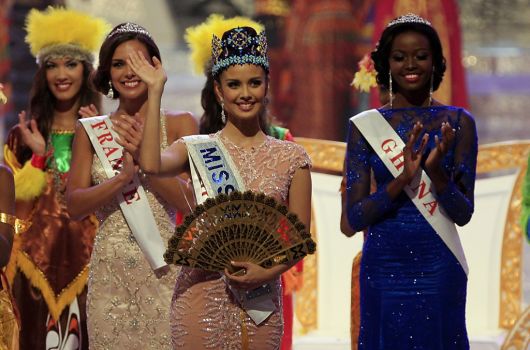 The new Miss World has been crowned on Saturday night, September 28 at Bali Nusa Dua Convention Center in Indonesia
.
Miss Philippines Megan Young won the pageant, marking the first ever a Filipino took the title since the country's debut in the competition in 1966
.
"No words
!
Thank you so much for everyone for choosing me. I promise to be the best Miss World ever," the 23-year-old beauty gushed after being announced as the winner
.
She vowed to "just be myself in everything I do, to share what I know and to educate people
.
"
Young was an actress since 15 and now wants to pursue a career as director
.
She was born in the United States and moved to the Philippines at the age of 10
.
She beat 126 candidates from around the globe to be the successor of last year's champ, Miss China Wenxia Yu
.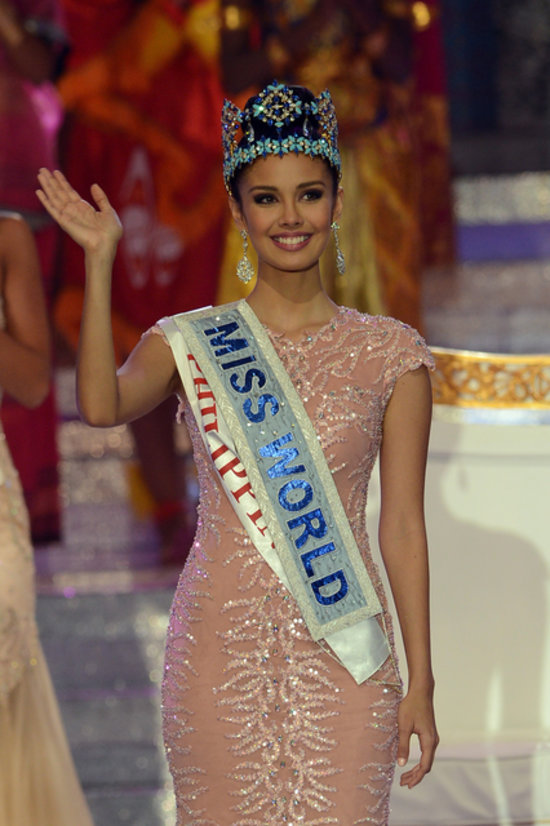 She was a frontrunner throughout the competition
.
She won the Top Model competition, placed fifth at the Beach Fashion, and finished fourth at the Multimedia Contest
.
She was also one of the few candidates who performed a solo dance showcasing the Maranao dance Singkil from her country
.
She advanced to the top 6 along with Miss France Marine Lorphelin, Miss Ghana Carranzar Naa Okailey Shooter, Miss Brazil Sancler Frantz, Miss Spain Elena Ibarbia, and Miss Gibraltar Maroua Kharbouch (People's Choice winner)
.
In a pre-taped segment, the finalists all answered the same question of "Why should you become Miss World
?
" Miss Philippines said she wanted to show people the core values of humanity "so that as one, together, we shall help society
.
"
Miss France, who won the second runner-up at the pageant, stated, "I appreciate the fact that Miss World travels a lot and meets people around the world and tries to help them
.
"
The third runner up, Miss Ghana, noting that Miss World should be someone who "truly embodies beauty with a purpose," said she wanted to embrace the title "and to make an impact on the lives of the less-privileged
.
"
The coronation night was hosted by Miss Scotland 2012 Jennifer Reoch and Mister World 2010 Kamal Ibrahim with a performance by British boyband
Blue
.
It was supposed to take place in Sentul, Bogor near the capital city Jakarta, but was moved to Bali amidst protests from Muslim hardliners
.
In addition to the change of the venue, the organizers tweaked the bikini contest
.
Instead, the contestants modeled less-revealing numbers with Balinese sarongs at the Beach Fashion event
.
© AceShowbiz.com